Dream Images Photo Restoration Services. Conversion of prints to digital.
Why let those vintage photographs that had captured priceless memories deteriorate any further.
Not only does Dream Images restore these images, but you are also receiving a digital version that will remain preserved forever.
Our photo restoration services range from simple restoration, to moderate restoration, to extensive restoration of more extreme damage.


The restoration includes dust removal, colour and contrast correction from years of fading and removal of minor scratches and blemishes.
Moderate photo restoration and photo repair includes the removal of moderate scratches, stains, repair of moderate fading and discoloration,
repair of worn and tattered edges, repair of moderate creases and blemishes without missing pieces.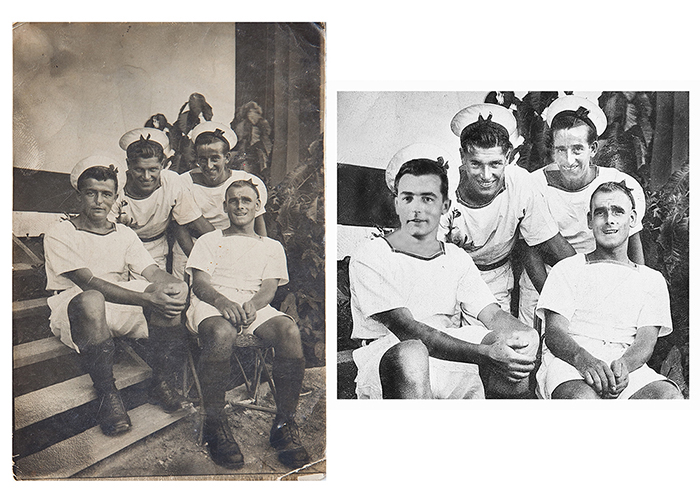 Extensive photo restoration is the repair of more severely damaged photos or significant changes to a photo.
It includes extreme photo repair, the removal of objects or people, taking one or more people out into their own photo,
reconstruction of missing areas and the combination of two or more photos.
The cost of this category is based on the service required and the condition of the original photo.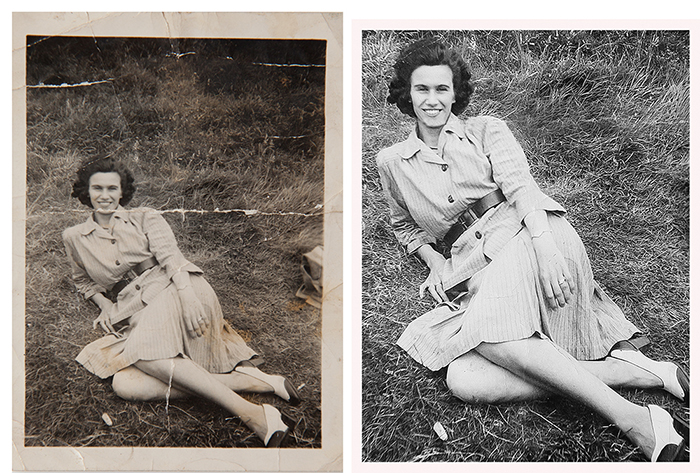 Web Site designed and built by Dream Images Web Master.
All photos and images are the copyright of Dream Images Photography